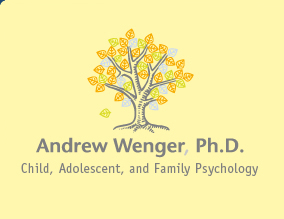 Dr. Andrew Wenger is pleased to have you visit this website to learn more about his practice and interests. Feel free to search the website for information about clinical services he offers, research interests, and training/consulting opportunities. If you would like more information, always feel free to call the office or e-mail Dr. Wenger at any time.
Dr. Wenger has provided comprehensive services for children, adolescents, and their families since 1995. His practice focuses on the needs of children by providing diagnostic evaluations, counseling and treatment services, parent counseling, and consultations. Dr. Wenger also serves the community through lectures and trainings that he provides to schools, agencies, the courts, and through his teaching at the University of Miami.
As a graduate of the University of Miami and past professor in the Department of Educational and Psychological Studies, Dr. Wenger has a particular interest in the educational needs of children. This is particularly important as an accurate diagnostic picture is key to providing strategic recommendations to help children maximize their educational, social, and emotional potential.
Now as a consulting psychologist with the Athletic Department at the University of Miami, Dr. Wenger works closely to evaluate student-athletes in order to identify any possible obstacles that may interfere with their ability to reach their potential while in college.
Fee free to contact Dr. Wenger at
305-662-1118
or at
drwenger@gmail.com
about scheduling an appointment or to learn more about his services.