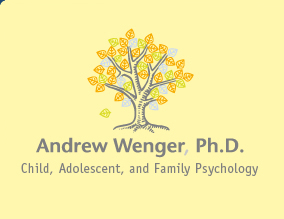 Attention Deficit Hyperactivity Disorder (ADHD)
A type of neurobehavioral developmental disorder, Attention Deficit Hyperactivity Disorder (ADHD) affects about 3 to 5 percent of children globally. In this condition, a child may exhibit signs of impulsivity or hyperactivity, or they may exhibit signs of distractibility and have poor concentration. Other more subtle symptoms often include forgetting information previously learned, under-performing in school, acting out frustrations through behavioral problems, forgetting to write down or turn in assignments, and not responding to traditional rewards or consequences. Though it is commonly found in children, nearly 30 to 50 percent of adults continue to carry on ADHD into their adulthood making day to day life difficult for themselves.
An accurate evaluation for a child that may have ADHD involves assessing the child comprehensively and holistically as many other factors or disorders sometimes cause similar symptoms. Therefore, Dr. Wenger conducts an evaluation that considers all factors in order to determine if a child truly has an attention deficit disorder and if so, provides practical strategies and recommendations for the parents and school to treat and manage the child. In this regard, Dr. Wenger brings his training from the University of Miami, Miami Children's Hospital, Jackson Memorial Hospital, and from dozens of national and international conferences and workshops, including Mel Levine's All Kinds of Minds Trainings to help shed light on how your particular child can be helped.
Feel free to contact Dr. Wenger at
305-662-1118
or at
drwenger@gmail.com
about scheduling an appointment or to learn more about his services.