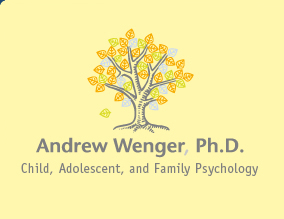 Family Therapy
Every family faces its own set of challenges and setbacks. Stress and conflict can challenge and sometimes exhaust even the strongest of family units. Traditionally, a family is considered as a source of strength, love, comfort and support. If conflicts are not nipped in the bud, they can snowball into more serious problems.
Family therapy is useful for addressing divorcing families, adolescent struggles, drug and alcohol problems, oppositional and defiant children, and a host of other behavioral, social, and other emotional issues. Family therapy offers a solution for these and other types of difficulties. It is a type of psychotherapy, wherein a family therapist counsels each and every member of the family individually and in groups to sort out any issues that might be plaguing the family. Though the counseling sessions are for short periods of time, they require expertise and years of practice to yield positive results. Dr. Wenger's Family Therapy service keeps all these things in mind. If there are any issues you would like to discuss, feel free to contact Dr. Wenger at
305-662-1118
or at
drwenger@gmail.com
about scheduling an appointment or to learn more about his services.